Die internationale Konferenz "Ceramic Interconnect and Ceramic Microsystems Technologies" (CICMT) findet im Juli in Wien statt. Seit vielen Jahren teilen sich IMAPS USA, Asien und Europa die Austragungsorte auf. Nach 2 Jahren Online-Veranstaltungen freut sich die keramisch-elektronische Community auf eine Präsenzveranstaltung, um sich fachlich auszutauschen, aber auch die Netzwerke wieder face-to-face zu pflegen. Wir freuen uns auf ein spannendes Programm, gute Keynotes, informative Gespräche und eine interessante Ausstellung.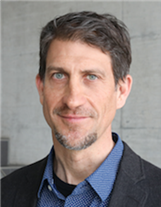 Christophe Moser, außerordentlicher Professor für Optik und Sektionsleiter am Institut für Elektro- und Mikrotechnik der EPFL, wird einen Vortrag zum Thema "Volumetric 3D printing of high performance ceramics" halten. Während des Vortrags wird er aktuelle Methoden der volumetrischen additiven Fertigung (VAM) vorstellen und insbesondere das Arbeitsprinzip von VAM durch tomografische Rückprojektion beschreiben. Er wird Beispiele von hergestellten komplexen Siliziumoxycarbid-Keramiken mit ausgezeichneter Leistung in Bezug auf Hitze- und Chemikalienbeständigkeit zeigen.

Andrés F. Lasagni von der Technischen Universität Dresden und dem Fraunhofer IWS stellt in seinem Keynote-Vortrag Vortrag neue Konzepte und Perspektiven zum Thema "How to Improve Surface Functions Using Laser-Based Fabrication Methods" vor.

Martin Letz von der SCHOTT AG Mainz hält einen Vortrag zum Thema "Strukturierte Glassubstrate für das Packaging elektronischer Bauelemente". Die Halbleiterindustrie nähert sich allmählich dem Ende des Mooreschen Gesetzes. Das bedeutet, dass die Reduzierung der Strukturgröße auf dem Siliziumchip nicht mehr der größte Hebel zur Verkleinerung elektronischer Komponenten sein wird. Stattdessen rückt das heterogene Packaging aktiver und passiver Komponenten in den Mittelpunkt, um die Leistung zu maximieren, die Ausbeute zu optimieren und die Größe elektronischer Komponenten zu verringern.
Mittwoch, 13. Juli 2022
12:30 – 12:45
Welcome/ Opening Ceremony
Ulrich Schmid, TU Wien, Markus Eberstein, TDK Sensors AG & Co. KG
 
12:45- 13:45
Keynote 1: How to Improve Surface Functions Using Laser-based Fabrication Methods. New concepts and perspectives
Andrés F. Lasagni, Technical University Dresden and Fraunhofer IWS
 
14:15 – 16:45
Emerging Materials
Session Chair: Jens Müller, TU Ilmenau, Ammar Kouki, Ecole de technologie supérieure
Applications
Session Chair: Soshu Kirihara, Osaka University,  Uwe Partsch, Fraunhofer IKTS
Donnerstag, 14. Jul 2022
9:00  – 10:00
Keynote 2: Structured Glass Substrates for Packaging of Electronic Components
Martin Letz, SCHOTT AG
 
10:30  – 12:00
Integrated Passive Devices
Session Chair: Camilla Kärnfelt, IMT Atlantique,  Ulrich Schmid, TU Wien
Conductor Technology
Session Chair: Markus Eberstein, TDK Sensors AG & Co. KG,  Ammar Kouki, Ecole de technologie supérieure
13:30  – 15:00
Advanced Materials
Session Chair: Dan Krüger, Honeywell,  Jaroslaw Kita, Universitaet Bayreuth
Process Technology
Session Chair: Ali Hajian, ams OSRAM, Steve Dai, Sandia National Labs
15:30 – 17:30
Si-/LTCC-Compound Substrate Technology
Session Chair: Achim Bittner, Hahn Schickard, Martin Letz, SCHOTT AG
RF & Microwave
Session Chair: Uwe Krieger, VIA electronic GmbH,  Martin Oppermann, Hensoldt
19:00  – 21:00
Conference Dinner
Freitag 15.07.2022
9:00  – 10:00
Keynote 3: Volumetric 3D Printing of High Performance Ceramics
Christophe Moser, EPFL
10:30  – 1:00
Metallization Pastes
Session Chair: Dawei Wang, Shenzhen Institute of Advanced Technology,  Achim Bittner, Hahn Schickard
Additive Manufacturing
Session Chair: Ulrich Schmid, TU Wien,  Markus Eberstein, TDK Sensors AG & Co. KG
13:00 – 13:15
Farewell/ Closing Ceremony
Session Chair: Markus Eberstein, TDK Sensors AG & Co. KG, Session Chair: Ulrich Schmid, TU Wien
15:00  – 17:00
Visit of Lithoz
Veranstaltungsort:      Österreichische Wirtschaftskammer Wien
General Chair:            Ulrich Schmid, TU Wien
Vice General Chair:    Markus Eberstein, TDK Sensors
Sie finden ausführliche Informationen, das komplette Programm und Hinweise auf der Website https://imapseurope.org/event/cicmt-2022/